At the beginning of the winter semester 2023/2024, various freshmen events took place, of which we were allowed to be a part in order to present our work and recruit new students.
Computer Science Rally
📅 4th of October 2023
📍 luhbots Lab
We started with the first-year students of computer science, whom we welcomed to our halls as part of a rally! They had to collect points while playing with our football robots and driving through a course with our industrial robot, while we told them about our projects and explained a lot.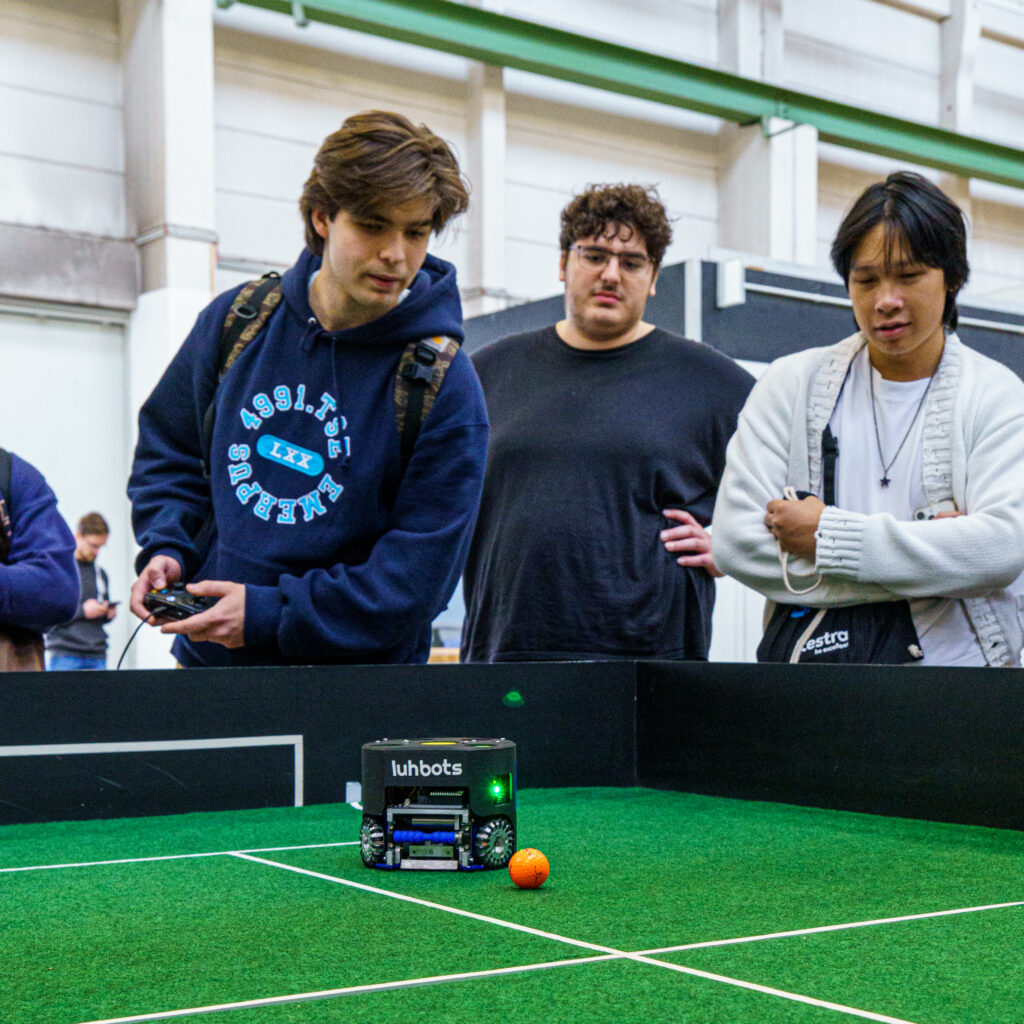 Mechanical Engineering Rally
📅 12th of October 2023
📍 luhbots Labor
The following week, students from the field of mechanical engineering were with us, who were particularly interested in the hardware of our robots. At the end of their time in our lab, they were (hopefully) able to answer the following question with confidence and score the corresponding points: How many small wheels does an Omniwheel have?