📅 19th to 20th of August 2023
📍 Hannover Congress Centrum
"Just do it yourself" – That's the motto of the MakerFaire! A weekend where hobbyists from all over Hannover and the surrounding area can present their projects. The MakerFaire in Hannover is the second largest in the world. Accordingly, there was a lot to see, from robot battles to the possibility to fly through a drone course, everything was there!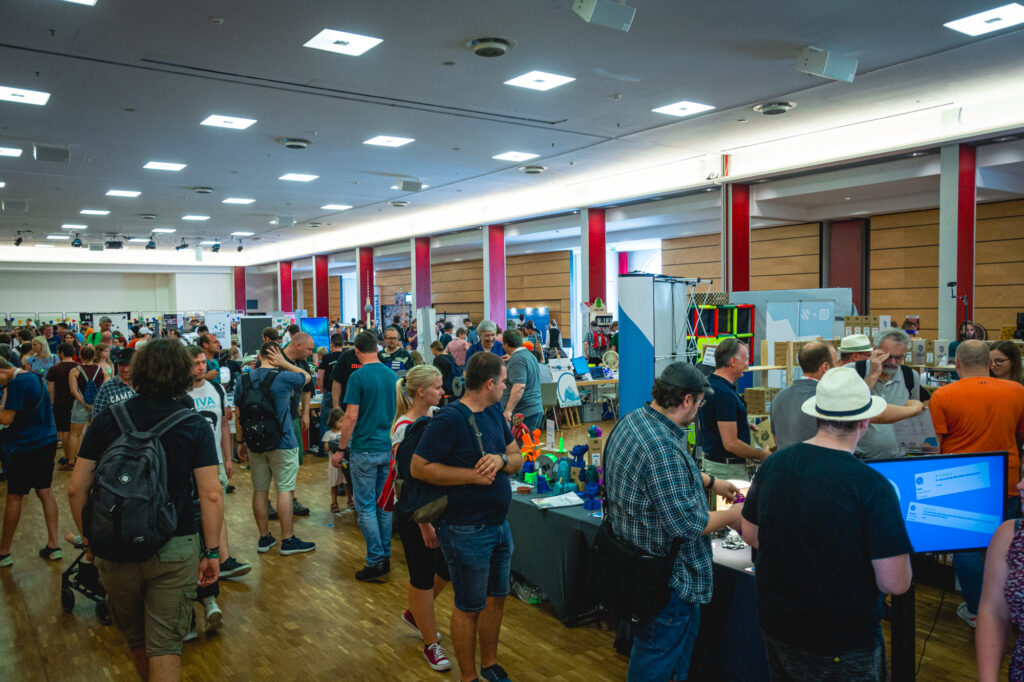 "Humans against AI" – That's what it was all about at our booth! Visitors here had the opportunity to play against an autonomous robot on a small field. This robot took the role of a goalkeeper, but was also able to make some precise shots on goal and free the ball from the corners of the field.
Furthermore, we set up a large monitor where you could play "luhbots The Game": A game for two players that works something like the well-known game "FIFA" – only with our robots instead of human players.
But most interesting for the tinkerers was the hardware behind the robots. For this purpose, we set up a table with a robot without a shell and many parts that we made and designed ourselves.
Overall, our booth was really well received. There were many visitors throughout and we were able to have many interesting conversations. Especially the children had a lot of fun playing with our robots.
All in all, a great success!