📅 4th to 10th of July 2023
📍 Parc des Expositions, Bordeaux, France
RoboCup 2023 in Bordeaux is behind us and both teams were able to take a lot from the competition!
Soccer
🏆 2nd Place
We look back on our time in Bordeaux with pride and gratitude. We managed to reach the second place in the Soccer Small-Size League Division B: Runner-up! The improvement from third place in Bangkok last year to now second place in Bordeaux definitely makes us want to go for first place! With a more offensive strategy and our continued robust hardware, we gave it our all and fought our way to the finals. It was great to make France unsafe with the team this year and also to meet the other teams again! The contact with and the games against other teams also inspired us a lot and showed us potentials for improvement, which we now have to tackle as a team until the next RoboCup. We are very motivated and are already looking forward to Eindhoven 2024!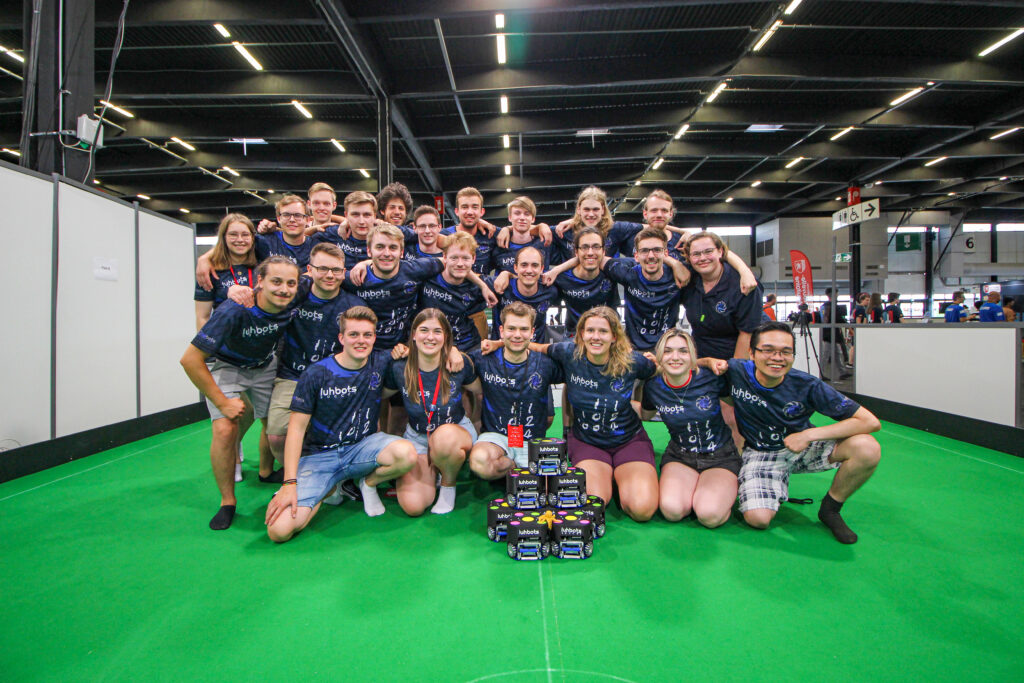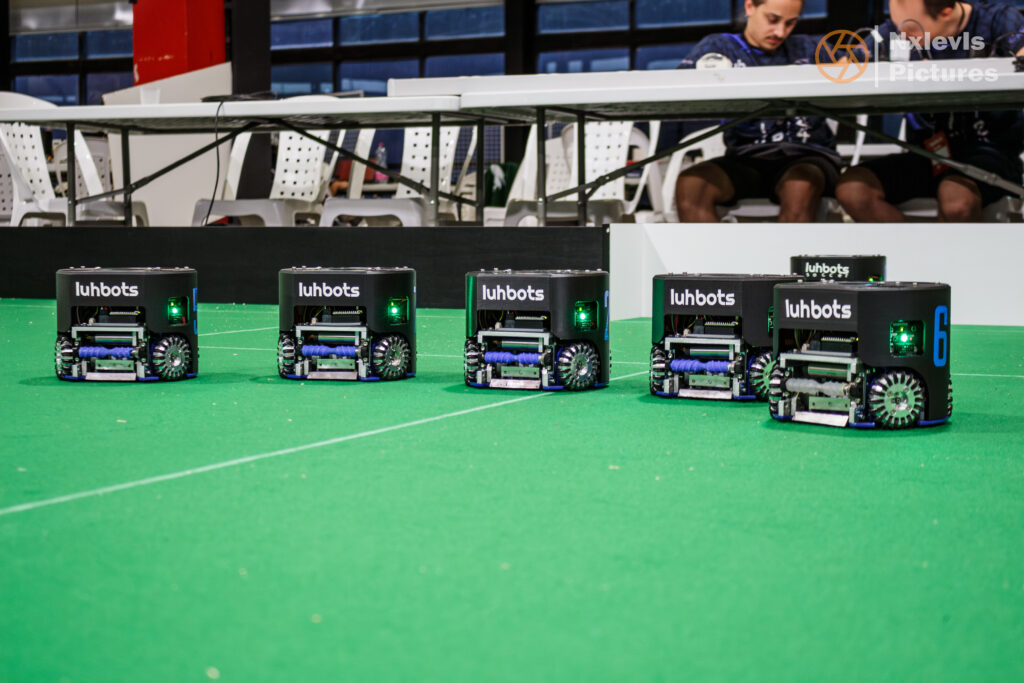 On our YouTube channel we shared all our games in livestream. This was our final against the Brazilian team RobôCIn:
@work
In Bordeaux hatten wir die Gelegenheit, andere Roboterfreunde aus der @work-Liga zu treffen und herauszufordern. Leider hatten wir nach dem ersten Test des Wettbewerbs mit erheblichen technischen Problemen zu kämpfen. Es scheint, dass unser Roboter die Anreise nicht gut überstanden hat. Trotz der entstandenen Frustration haben wir die Chance genutzt, um uns mit anderen erfahrenen Teams auszutauschen und so unseren neuen Roboter zu planen!