Leibniz Universität Hannover Robotics team
Founded in 2012 we are the student robotics team of the Leibniz Universität Hannover. Ever since 2015 we were participating in the @Work category of the yearly international robotics competition RoboCup. In 2015 & 2016 we won the 1st Place. 2020 was the year we expanded an added a sub-team to participate in the Soccer League.
Wir sind seit 2012 das studentische Robotikteam der Leibniz Universität Hannover. Seit 2015 nehmen wir jährlich an dem internationalen Robotikwettbewerb, dem RoboCup, in der @Work Kategorie teil. In den Jahren 2015 & 2016 stellten wir zudem den Weltmeister. 2020 haben wir uns um die Kategorie der Soccer Small Size League erweitert.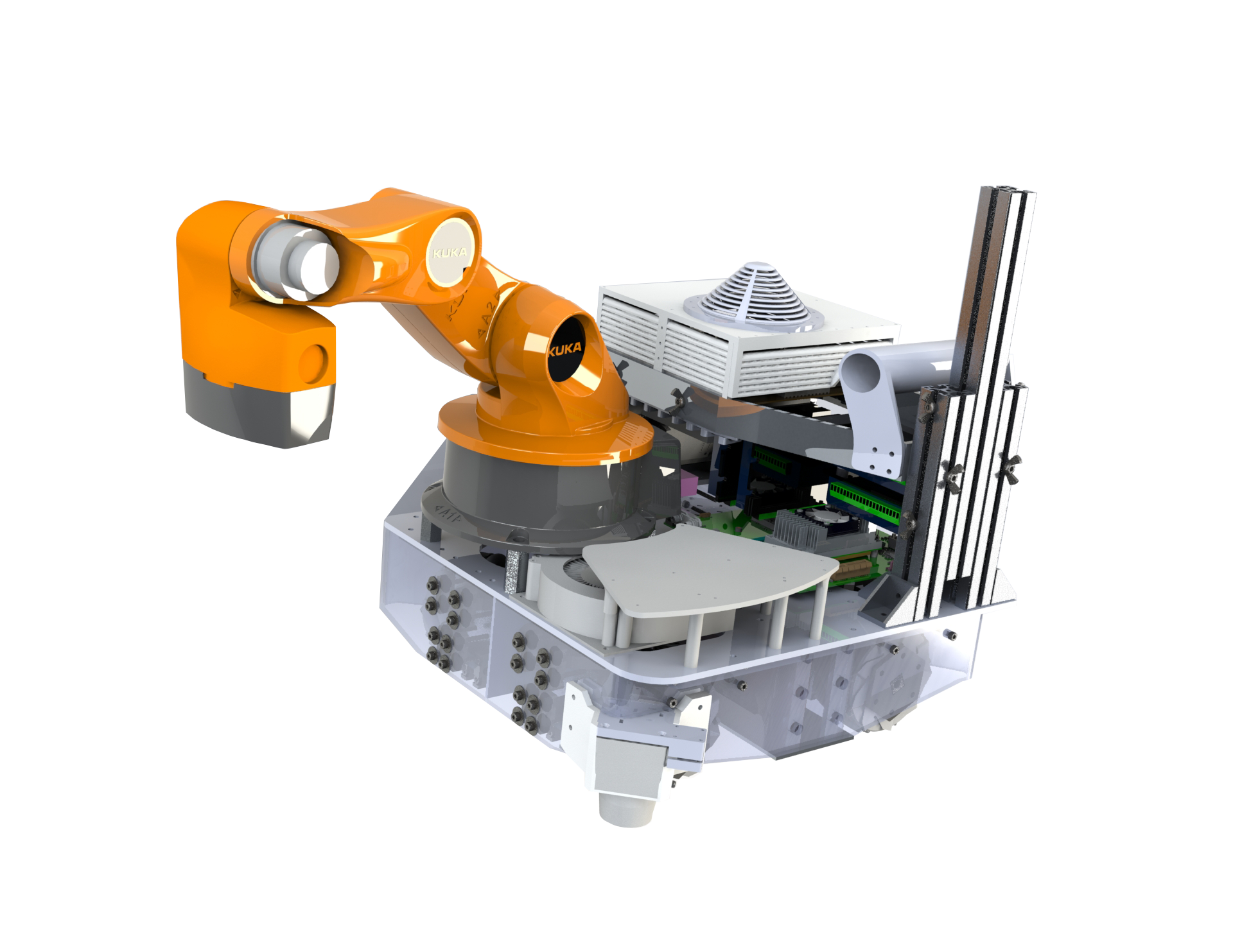 The RoboCup @Work League is about industrial logistics and implements most of the areas of robotics in a small form factor. The omnidirectionally moving robot platform used in the league are equipped with an robotic arm an execute transportation task fully automatic in an Arena in the shortest amount of time possible.Different Objects must be recognized via digital image processing and the platform and the robotic arm must be time efficiently moved through the arena. The robots are developed by us. Normally we participate in two RoboCup competitions each year: The GermanOpen in Magdeburg and the World Championship which is in a different place each year.
Die RoboCup @work Liga beschäftigt sich mit Aufgaben der industriellen Logistik und bildet im Grunde alle Bereiche der Robotik im Kleinen ab. Die in der Liga verwendeten omnidirektionalen Roboterplattformen sind mit einem Roboterarm ausgestattet und führen vollautonom Transportaufgaben in einer Arena auf Zeit aus. Unterschiedliche Objekte müssen dabei per Bildverarbeitung erkannt werden und mobile Plattform und Arm autonom und zeiteffizient durch die Arena bewegt werden. Die Roboter werden dabei von uns selbst entwickelt und weiterentwickelt. In der Regel nehmen wir jährlich an zwei Wettkämpfen des RoboCups teil. Die GermanOpen in Magdeburg und die Weltmeisterschaft, die 2021 in Bordeaux stattfinden wird.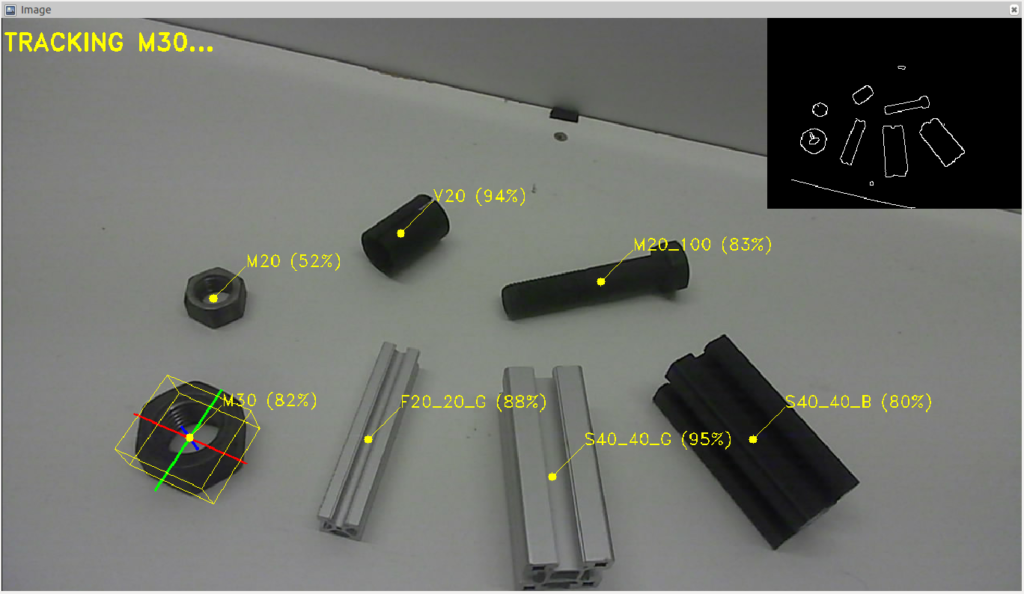 We are implementing our Vision as an neural network for classification of the objects. The currently responsible member is about to finish his master's degree and would like to give the his work to a successor. Some knowledge about C++ would be nice but is not necessary.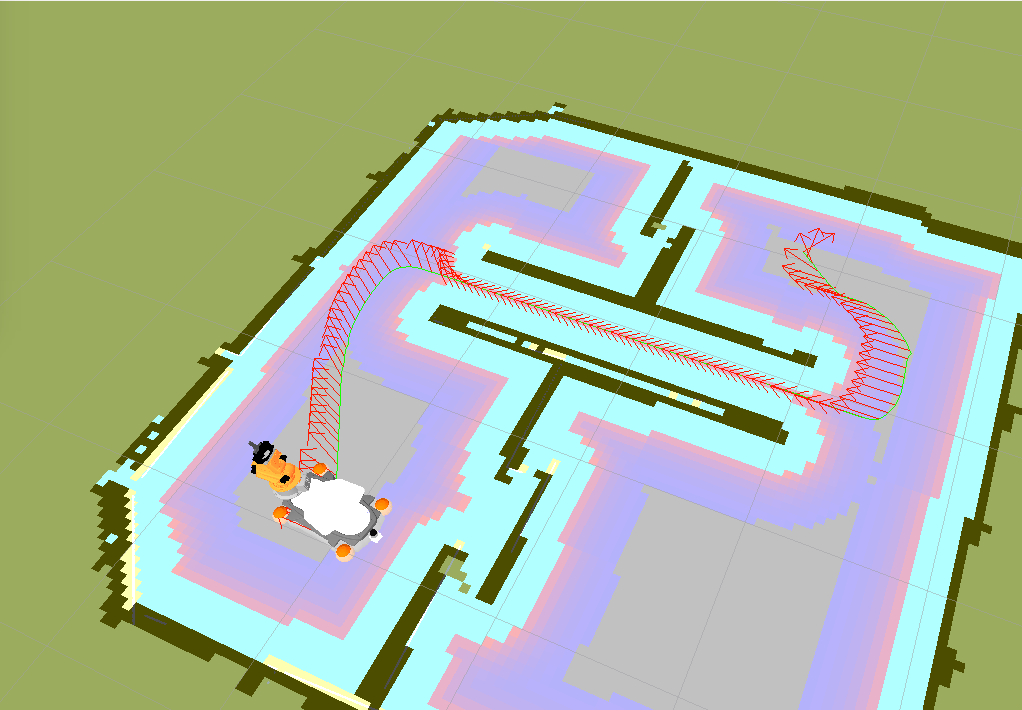 In the upcoming months we are going to participate with our own build robot at the world championship in the robocup @work league. For our new platform we need to implement new sensor approaches to recognize our environment of the arena safely. This includes RGB cameras and distance sensors like time of flight. Furthermore some 3D printing projects are a good way to start into the team.
Our most important software project is currently the implementation of the software framework for our new arm. This includes calculating the inverse kinematics and in the future the implementation of grasping moving objects.
If you are into machine learning and computer Vision, our "Vision" working group is one for you. Currently they are developing a neural network for classifying the objects that must be grasp in our league.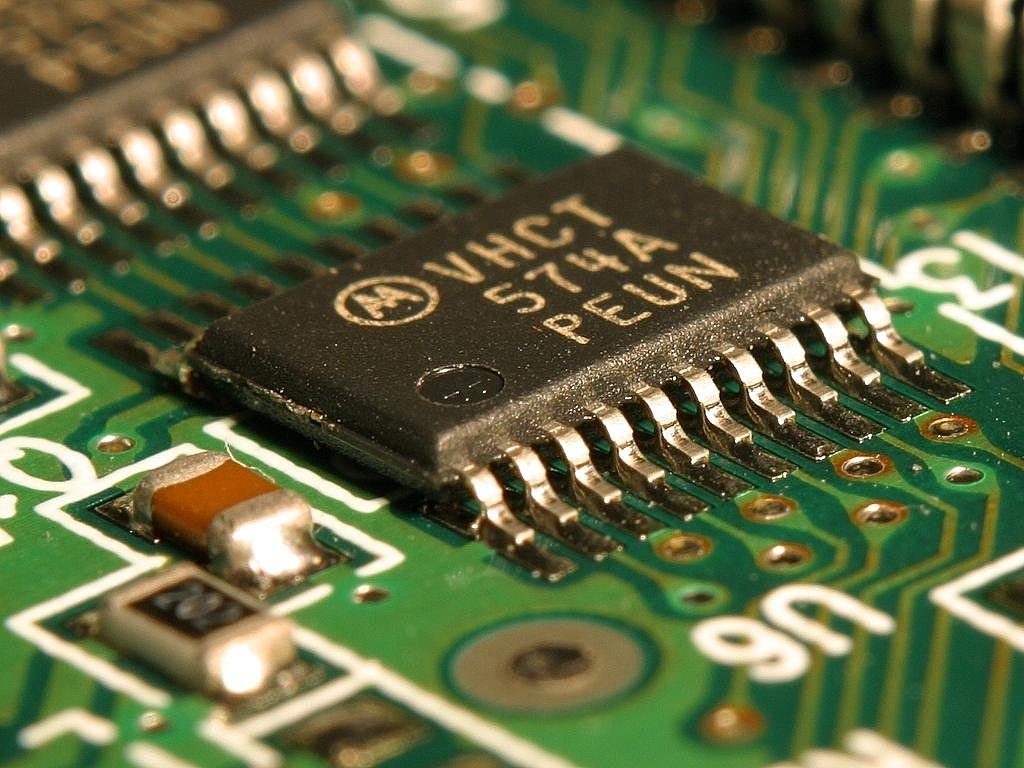 We develop the electronics for our new robot ourselves. This includes circuit board design and Microcontroller programming. Previous knowledge about these topics is not necessary.
There are different Soccer Leagues in the RoboCup. We are participating in the Small Size League. In this League there are 12 robots playing autonomous Soccer in a 6 vs. 6 against each other. The robot positions are tracked by two cameras above the field which provide their data to the teams. We are developing the robots and the software for the robots from scratch. Because of this there are a lot of different task in designing components, developing electronics or programming. We plan to be finished with version 1 of our robots and join the official competition in 2022.
Im Robocup gibt es verschiedene Soccer Ligen. Wir treten in der Soccer Small Size Liga an. In dieser geht es darum, dass 12 Roboter im 6 vs. 6 gegeneinander autonom Fußball spielen. Die Positionen der Roboter bekommen die Teams hierbei durch zwei sich über dem Spielfeld befindenden Kameras. Die Roboter entwickeln und programmieren wir von Grund auf selber. So gibt es Aufgaben im Design von Komponenten, entwickeln der Elektronik und programmierung dieser. Zurzeit bauen wir die Liga von Grund aus auf und werden 2022 das erste mal am offiziellen Wettbewerb teilnehmen.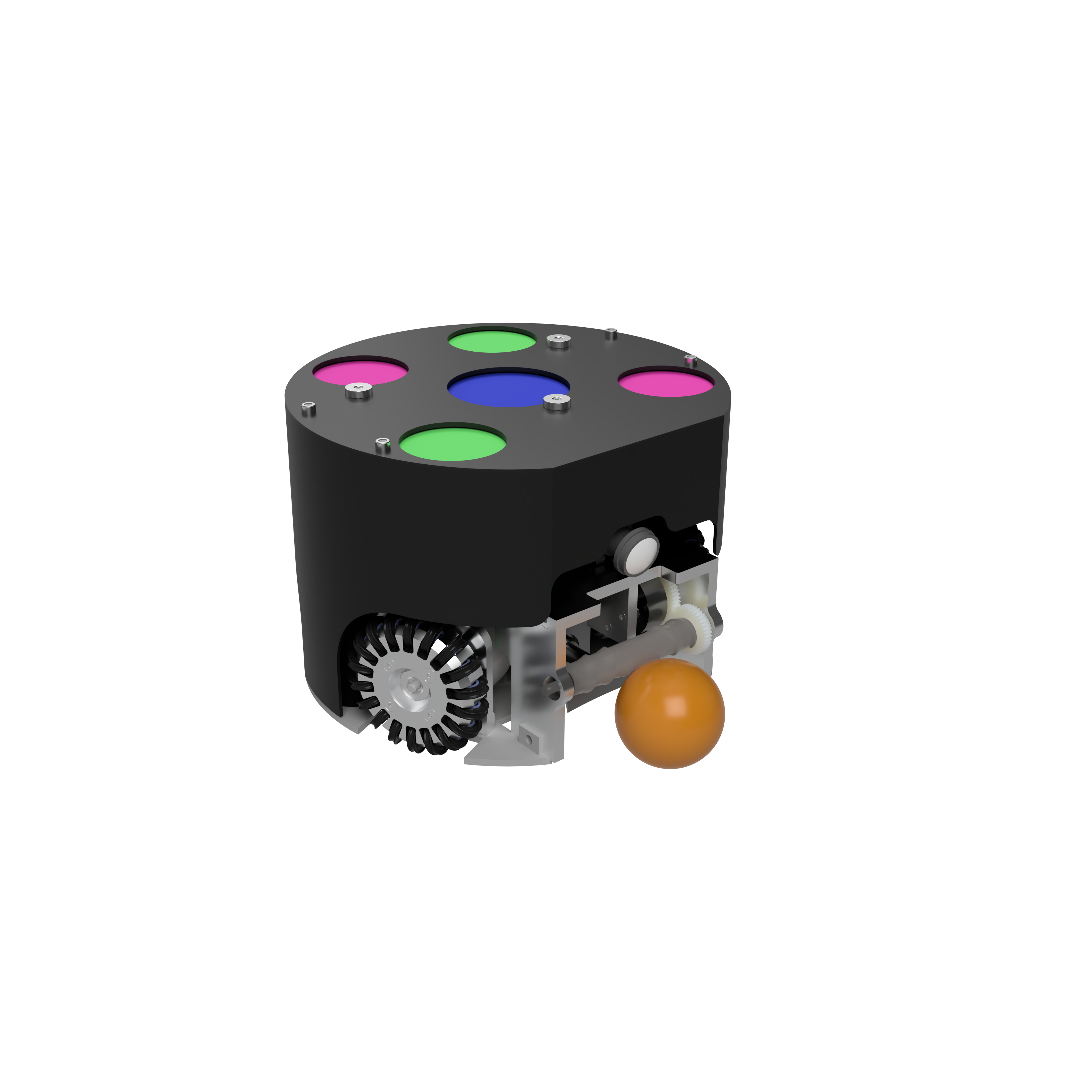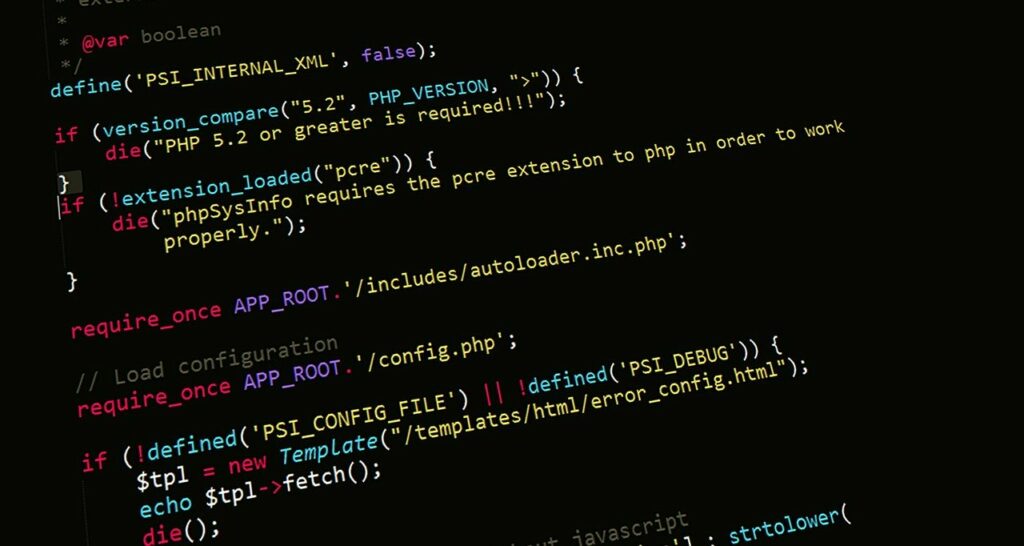 We mostly use C++ to Code our Software with the addition of the middle-ware ROS. The Robots are simulated for testing. We use GrSim which is provided by the League organizer.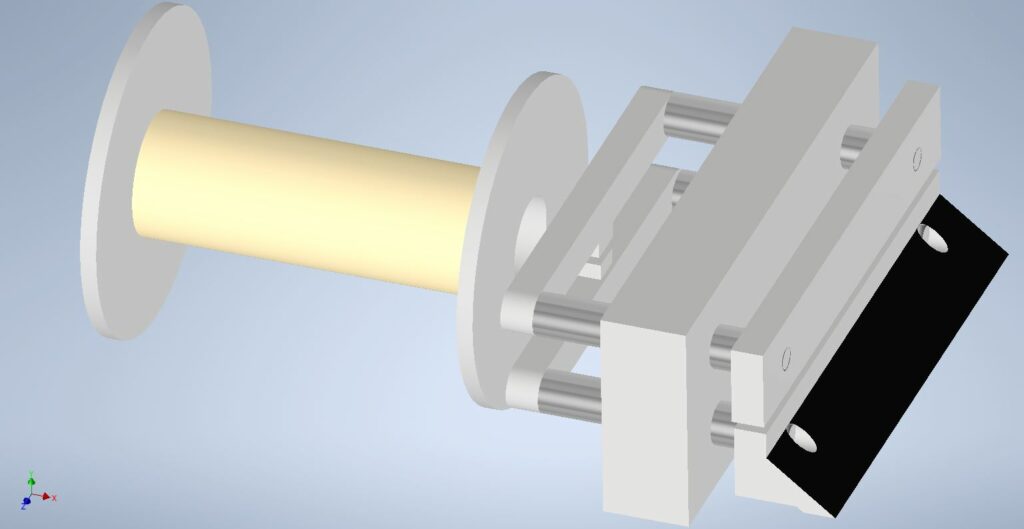 We are developing the complete Hardware of the Robots. The dribbler, the Kicker,  the omni-wheels and the robot-platform are part of this. We use the CAD software Autodesk Inventor to design all of this.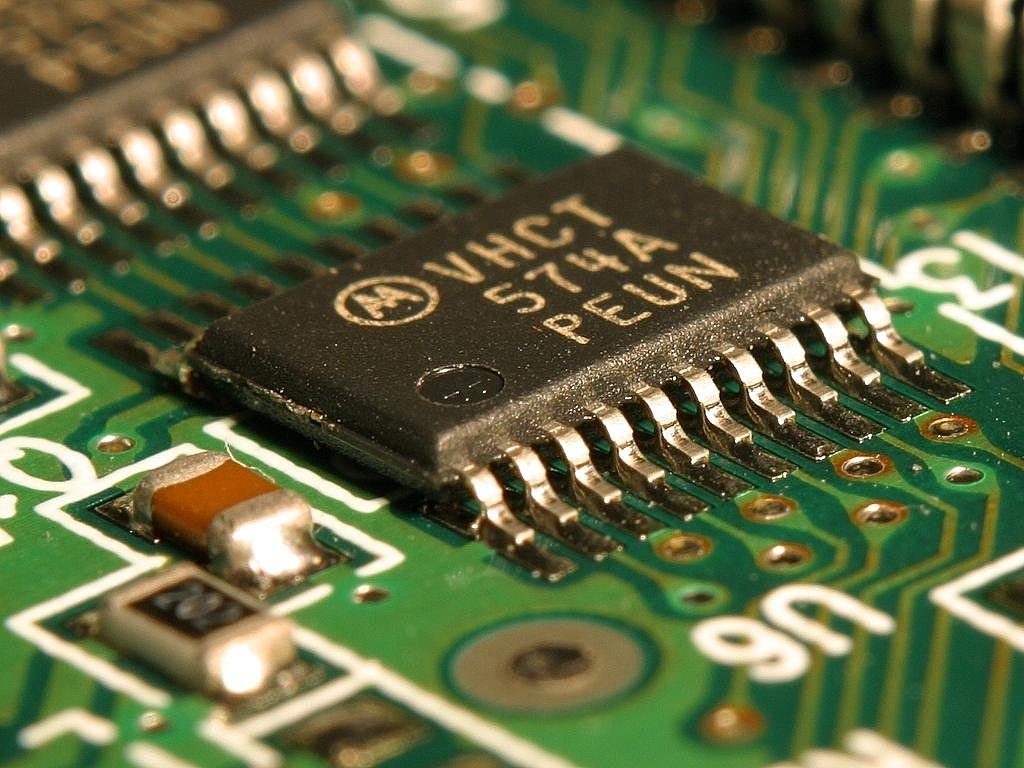 For the electronics we work closely with the other sub-team @Work to develop drivers for our motors. Additionally we are working on the kicker for the ball and all the other electronics for our Robot.
You are studying at the Leibniz Universität Hannover and are interested in Robotics & Teamwork?
We have various Projects in Software, Hardware and Electronics.
Additionally we are searching for PR & marketing support.
For more specific questions and interest in joining our team just write a short mail to: [email protected]
or join our Discord Server.
Du studierst an der
L
eibniz
U
niversität
H
annover und hast interesse an Robotik & Teamarbeit?
Wir haben verschiedene Projekte in Bereichen der Softwareentwicklung, Hardware und Elektronik.
Zusätzlich suchen wir noch unterstützung in PR & Marketing Bereich.
Bei Interesse oder spezielleren Fragen schreib uns einfach eine E-Mail an
[email protected]
oder komm auf unseren
Discord
.